One of the Southwest's premier vineyards, Furleigh Estate is releasing a new range of super-premium sparkling wines into its portfolio of award-winning English wines. The prestigious 'From the Oenothèque' range is being unveiled in time for English Wine Week (Saturday 25th May – Sunday 2nd June).
Oenothèque means 'wine cellar' and the Furleigh Estate 'From the Oenothèque' range reflects the lengthy production and cellaring process the wines in this range undergo before they are released. Releases are very limited and are only made in exceptional years.
'From the Oenothèque 10' is the first of the range and is displayed in a beautiful presentation box with a RRP of £49.50. It is an elegant sparkling wine of exceptional balance and poise, made entirely from the 2010 vintage. A cool autumn in this year meant acidity levels in the wines were high. Given the luxury of extended time on lees and post dosage, this crisp English acidity has mellowed into a fabulously complex wine.
Commenting on the new release, Rebecca Hansford, who co-owns and runs Furleigh Estate with her husband Ian Edwards, says: "Here at Furleigh Estate we have always been about producing the very highest quality wines from our glorious Dorset soils. The 'From the Oenothèque' range represents the pinnacle of our production here at Furleigh Estate. It is the crème de la crème."
Rebecca continues: "Ian is our winemaker here. He produces wines of exceptional balance with acidity, fruit and texture all working together in perfect harmony. With the Oenothèque range he has had the freedom and the time to select the best wines to produce something very special."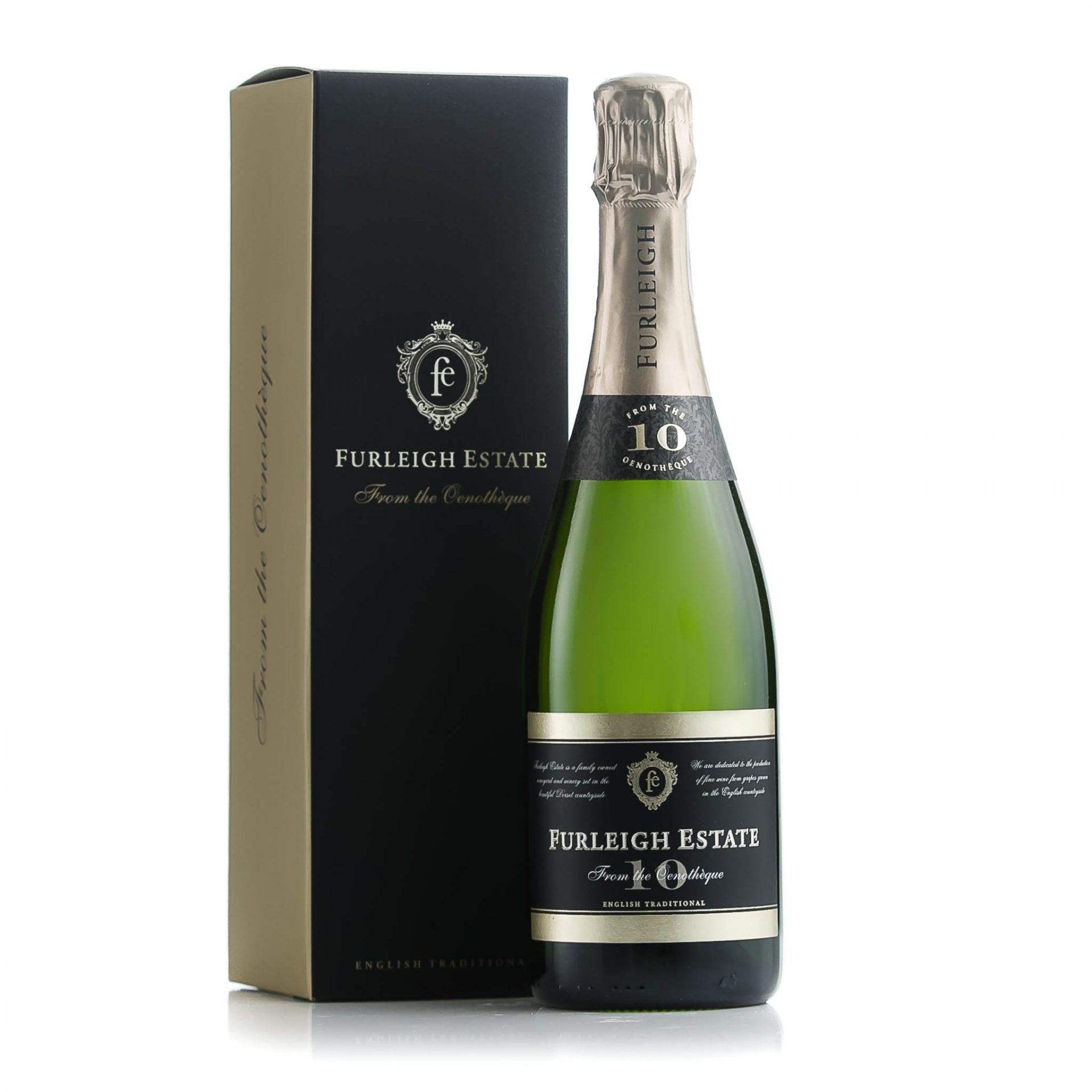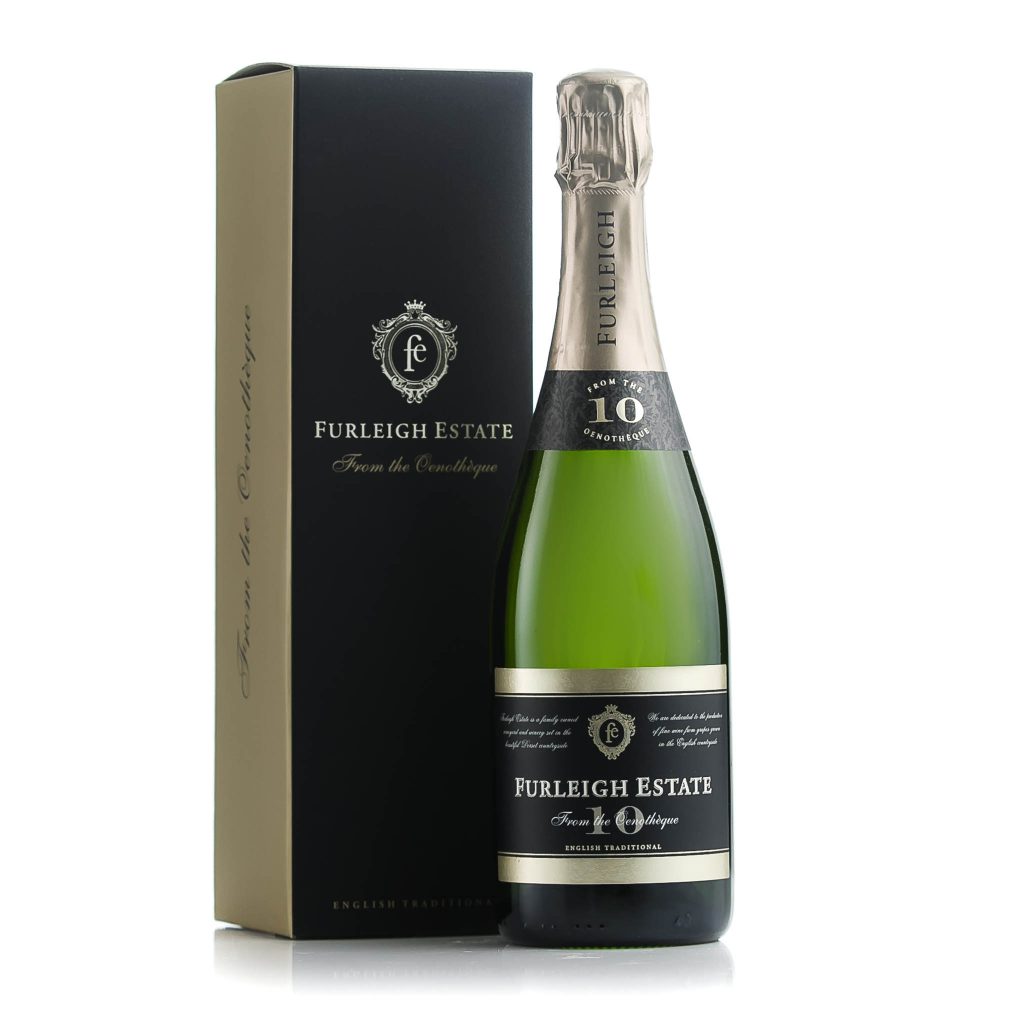 'From the Oenothèque 10' has an attractive pale golden hue with a continuous stream of very fine, minute bubbles. Alluring floral aromas of hawthorne and almond blossom mingle with butterscotch and nougat, alongside sweet apple tarte tatin, panettone and a hint of marzipan. Flavours of preserved lemons, yellow peach and nectarine with medlar and russet apple marry toasted brioche and notes of hazelnut on the palate. The mousse has a wonderfully soft, creamy texture with beautifully balanced acidity and seamless integration of autolytic character plus a touch of saline minerality on the extremely long finish. This delightful sparkling wine shows abundant elegance and finesse.
Serve this wonderfully food-friendly sparkling wine well-chilled with savoury pastry dishes such as salmon en croute or seafood filo parcel. It also pairs well with poultry dishes such as chicken with garlic mushroom cream sauce. Alternatively, try it with wild mushroom and rice timbale or creamy mushroom risotto.
Produced using the traditional method with a secondary fermentation in the bottle, it has spent 70 months on its lees and a further 24 months under cork. It consists of 60% Chardonnay, 35% Pinot Noir and 5% Pinot Meunier.
The Furleigh Estate at Salway Ash near Bridport is set in an area of Outstanding Natural Beauty just five miles from Dorset's Jurassic Coast World Heritage Site. The soil in the Furleigh Estate vineyards is perfect for growing world-class still and sparkling wines.
Amongst the many awards received, Furleigh Estate was awarded Trophies in the International Wine Challenge and in the Japan Wine Challenge, the Classic Cuvée was the first and so far only English sparkling wine to win a gold medal in the prestigious Effervescent du Monde competition held in Lyon.
Furleigh Estate wines can be bought from the website www.furleighestate.co.uk, direct from the vineyard or from numerous leading independents nationwide.
For more information visit www.furleighestate.co.uk, email rebecca@furleighestate.co.uk or call 01308 488991. To keep up to date with the latest news follow @furleighwine on Twitter and furleigh.estate on Instagram and 'like' Furleigh Estate on Facebook.