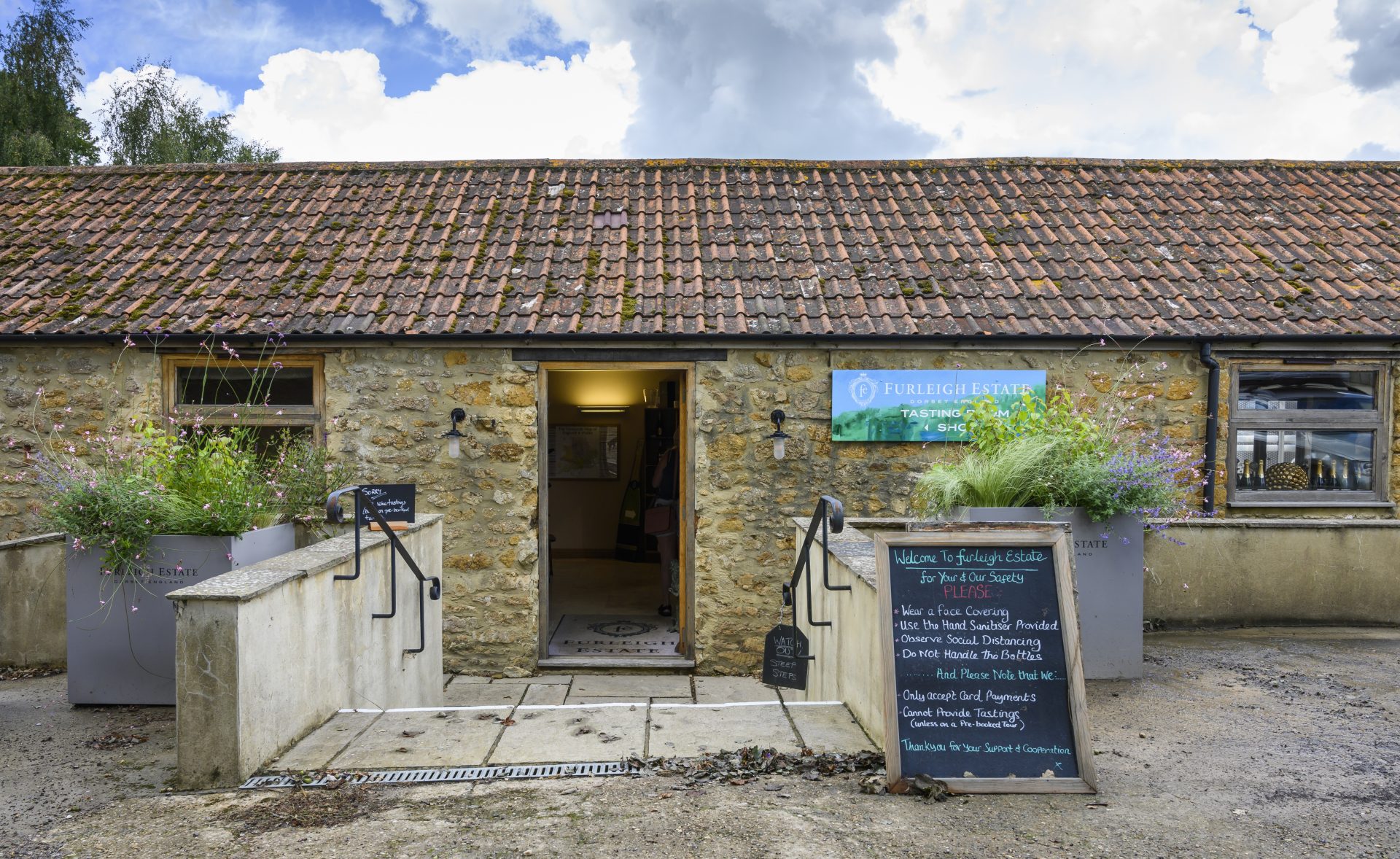 Contact Furleigh Estate
Opening hours
We are open for wine sales and order collection from 9.30am until 4.30pm on Wednesday to Friday each week during the winter months. We also open on Saturdays from the end of March when we also start running tours.
Our online shop is open every day, but please be aware that orders will not be processed while we are closed.
Directions to Furleigh Estate
Situated in the South West corner of Dorset, Furleigh Estate is 15 miles west of Dorchester, 10 miles south of Crewkerne, 15 miles east of Honiton and just 5 miles from the coast.
Coming from Bridport take the B3162 towards Broadwindsor. Go right through the long, strung-out village of Salway Ash. When you have passed the church and school we are the next turning on the right after about 1/2 mile. You will see a white finger-post saying "Vineyard" about 400 metres after the end of the speed restriction sign. Turn right here, past a cottage on the corner. Immediately after the yard belonging to the cottage there is a right turning over a cattle grid. This is us.
Coming from Beaminster we suggest you go via Broadwindsor. (There is another route via Netherbury and many deep Dorset lanes but this is not for the faint hearted). Go from Beaminster to Broadwindsor. When you get to Broadwindsor take a left turn towards Bridport. Go for around 3 miles passing through the very small hamlet of North Bowood. You will come then to a turning on the left sign-posted Netherbury. Drive right on by. We are the next turning on the left with the white finger post saying "Vineyard". Left here, then right over the cattle grid and you have arrived.
Alternatively, Furleigh Estate is 30 minutes drive from the A303, through Crewkerne, then Beaminster and Broadwindsor. From the village of Broadwindsor take the B3162 on the left towards Bridport. After about 10 minutes drive and some stunning scenery you will see our white finger-pointer sign on the left. Turn in here and the entrance to Furleigh Estate is just 50 yards on the right (over the cattle grid). If you get to the village of Salway Ash you have gone too far.