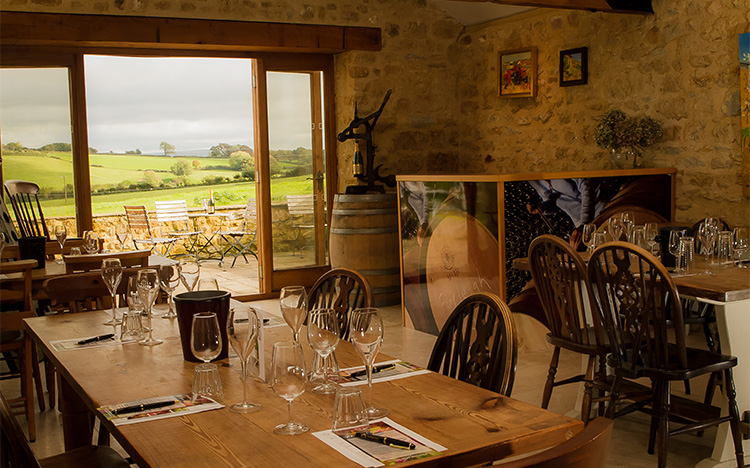 Our cellar door shop is open for wine purchases. The opening hours are 11am till 4.30pm Tuesday to Saturday.
We run tours twice a day on Wednesdays, Thursdays, Fridays and Saturdays until October. Booking essential.
No time for a tour? Then drop in for a tasting any time between 11am and 4pm Tuesday to Saturday (small groups of less than 6 people only please). No need to book for tastings.
We run Nordic Walking classes in the vineyard every month.
Join our Wine Club for an exclusive invitation to our Harvest Days in October.
Meanwhile, if you'd like to have a look around, please see our video, virtual tour and more below.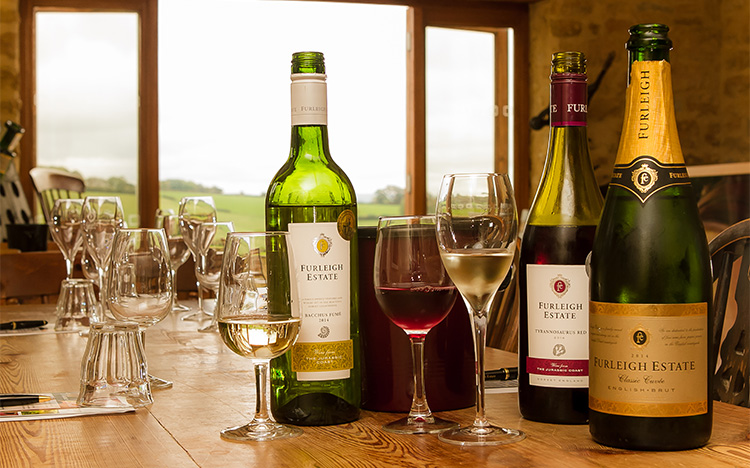 We love to have people come to visit our vineyard and winery. While this is less easy than normal, why not take a 360° virtual tour? Just move your mouse and follow the arrows to have a good look around.