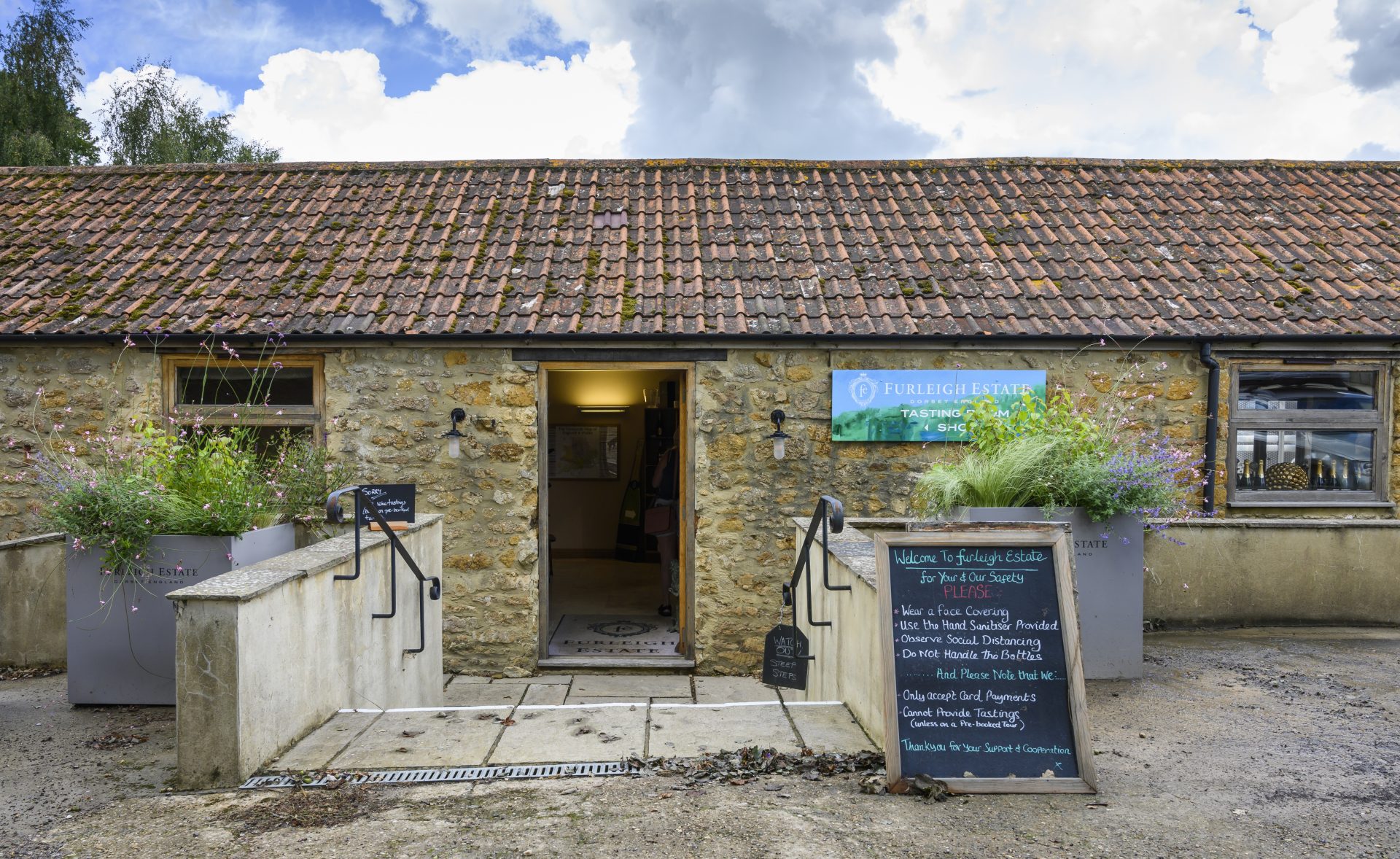 Our address is:
Furleigh Estate, Salway Ash, Bridport, Dorset DT6 5JF
Situated in the South West corner of Dorset, Furleigh Estate is 15 miles west of Dorchester, 10 miles south of Crewkerne, 15 miles east of Honiton and just 5 miles from the coast.
Opening hours
We are open for wine sales and order collection from 11am until 3pm on Tuesday to Friday each week during the winter months. We also open on Saturdays from the end of March when we also start running tours.
Our online shop is open every day, but please be aware that orders will not be processed while we are closed.
Vineyard tours run from the spring until harvest.
We offer tastings for small groups (max 6 people) between 11am and 3pm Tuesday to Friday (also Saturdays from the end of March). These give you the chance to try three of our wines (two still wines and one sparkling) for £5 per person.
Call us:
Main line: 01308 488991
Email us: info@furleighestate.co.uk
Join our email list:
This is the best way to find out what's going on at the vineyard and in the winery. You can subscribe in the footer below.
Follow us:
We're on Facebook, Twitter and Instagram
Trade Enquiries?
See our Trade & Wholesale Page
Press Enquiries?
Visit our Press Centre